This is to inform all the candidates that 'POWER SYSTEM OPERATION CORPORATION LIMITED' is renamed as 'GRID CONTROLLER OF INDIA LIMITED (GRID-INDIA)' w.e.f. 09.11.2022
At Grid-India, people are the real asset. It prides itself on attracting the best talent and grooming them to become the finest system operators in the country. With a balanced mix of young and experienced, it is a progressive and innovation oriented organization. Grid-India's value system is based on integrity of purpose, service to the nation and a commitment to excellence. Grid-India has a culture that inculcates innovation and excellence through capacity building. Grid-India will provide exposure to state of the art technology and newest trends in the field.
Grid-India has been facilitating capacity building of System Operators across the country through a mechanism of Training and Certification of System Operators from SLDCs/ RLDCs and NLDC.
Grid-India is committed to facilitating Knowledge Sharing, its employees regularly interact with students and peers at various platforms. Grid-India has signed MoUs with centres of excellence to further Industry-Academia collaborations. We encourage professional development of individuals at every stage.
We are looking for bright, young and energetic individuals, who will join the  Grid-India family!
Please Note:-
It has been observed that candidates are approaching Grid-India employees for enquiries pertaining to on-going recruitment exercises. In this regard, all candidates are advised to send mails at posocohr@posoco.in ONLY. (All communication pertaining to recruitment will only be done through this ID.)
"It has come to our notice that candidates are sending anonymous emails for queries.
In this regard, it is informed that please refrain from sending anonymous emails. Please send email from registered email id ONLY. Kindly write your name, Grid-India registration number and registered contact details for all communications without which they will not be entertained. "
Any call letters/ Offers of appointment will be sent to the candidates through official email ID/ hard copy  with Grid-India logo. Grid-India does not use Social Media or any recruitment portal/ recruitment or placement agency  for carrying out recruitment exercises.
All the detailed Recruitment advertisements mentioning the eligibility criteria for the advertised positions, including qualification, age, experience requirement, relaxation & concession to reserved categories, selection process etc. will be notified on Career section of our website www.grid-india.in.
Grid-India does not offer out of turn employment to anybody. Grid-India does not recruit anyone on the strength of his / her biodata/ resume.
In case of any queries, candidates are advised to send email on posocohr@posoco.in
Further, candidates may contact Sh. Kumar Kashyap, Deputy Manager (HR) at 011-43008619
"Please read these Instructions on How to Apply (94 KB) PDF before proceeding with the application process."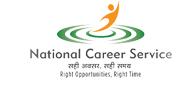 ***Current Openings***
Positions on All India Basis
This is to inform all the candidates that 'POWER SYSTEM OPERATION CORPORATION LIMITED' is renamed as 'GRID CONTROLLER OF INDIA LIMITED (GRID-INDIA)' w.e.f. 09.11.2022
S.No.
Title
Download/Link
1
Notification For Engagement of Consultant (Civil) at SRLDC Advt. No. 01/2023 dated 20th April, 2023

Detailed Advertisement Hindi (385 KB) PDF

Detailed Advertisement English (986 KB) PDF

2
Recruitment of Executive Trainees in Electrical and Computer Science disciplines through GATE 2023 – Advt. No. CC/17/2022 dated 22th Aug, 2022

"Interviews for the posts of Executive Trainee (Electrical) & Executive Trainee (Computer Science) will be held as scheduled from 29th May 2023 to 08th June 2023 "

---

---

As already informed vide Advt. No. CC/17/2022 (Revised) dated 27.02.2023, the last date for making payment/ completing all other application related formalities is 20.04.2023 (till 23:45 Hours). All interested candidates are advised to complete all the prescribed application related formalities. Incomplete applications (including cases of unpaid application fees) will not be accepted.
Candidates are also advised not to wait till the end time (i.e. till 23:45 Hours on 20.04.2023) to submit their applications.

---

Revised Advertisement No. CC/17/2022 (Revised) Dated 27-02-2023 (133 KB) PDF

---

Detailed Advertisement (275 KB) PDF
3
Advertisement for Director (Human Resources), POSOCO
Detailed Advertisement (1.36 MB) PDF
4
Advertisement for Director (System Operation), POSOCO
Detailed Advertisement (1.36 MB) PDF
5
Recruitment of Assistant Manager (Power System) and Executive Trainee (Electrical) through GATE 2022 – Advt. No. CC/15/2021 dated 14th Sept, 2021
Notice_advt.No.CC/15/2021_Substitute_List_2022 dated:- 16-Feb-2023 , Candidate shortlisted provisionally for issue of substitute offer of appointment for the post of ET (Electrical) through GATE-2022 (469KB) PDF

---

Notice_advt.No.CC/15/2021_Substitute_List_2022 dated:- 10-Feb-2023 , Candidate shortlisted provisionally for issue of substitute offer of appointment for the post of ET (Electrical) through GATE-2022 (328KB) PDF

---

Notice_advt.No.CC/15/2021_Substitute_List_2022 dated:- 12-Jan-2023 , List of candidates shortlisted provisionally for issue of substitute offers of appointment for the posts of AM(Power System) & ET (Electrical) through GATE-2022 (129KB) PDF

---

Group Discussion and Personal Interview marks of all candidates have been uploaded in their respective candidate login. For further updates, candidates are advised to check their candidate login and visit our official website regularly.

---

---

---

---

---